Michael Formanek's new album "Small Places" on ECM Records! US Release Date on September 25th, 2012
Michael Formanek double-bass; Tim Berne alto saxophone; Craig Taborn piano; Gerald Cleaver drums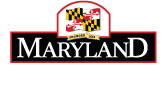 Michael Formanek received a 2012 Individual Artist Award from the Maryland State Arts Council in the category Non-Classical Music Composition.

read more
Michael Formanek's
"The Rub and Spare Change" on ECM Records!
Michael Formanek double-bass; Tim Berne alto saxophone; Craig Taborn piano; Gerald Cleaver drums
ECM debut for Michael Formanek, whose formidable bass has propelled groups from the Mingus Big Band to Tim Berne's Bloodcount and has backed artists as diverse as Chet Baker and Elvis Costello. A bandleader and composer in his own right, he is heard here with some highly-talented colleagues in an outgoing programme of his own pieces, whose unorthodox constructions set up strong solos and fiery group interaction.

More information
All About Jazz interview. Mike Brannan wrote what I said.
Maybe it helped that I typed my answers and e-mailed them to him.

read the article
Screwgun Records: Interviewed by Nate Chinen

read the article
TRAVELLIN' LIGHT: Michael Formanek Answers 20 Questions About The Road

read the article